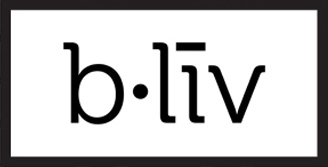 When our founder heard the same cries over the years from the salon business, it led him to the discovery of a retail brand that provides hassle-free, fast and salon-tested formulations to the masses. He was determined to deliver an innovative pores solution to address these ordinary but critical problems.

Pronounced as "believe", b.liv was established in 2009 and derived from a cosmaceutical brand. b.liv was created to cater to a strong demand for an easy-to-use and affordable personal skin care regimen. b.liv seeks to inspire and gives confidence to the youths of today in making a difference.

Today, b.liv is the leading brand in pores management solution. Proper pores management is the first step to flawless looking skin. We are dedicated to bring pores management to be the primary focus for a healthy looking you.
do it the b.liv way
healthy pores, healthy skin
salon-formulated and tested
Originated from a cosmaceutical brand, b.liv products are formulated in ine with salon-based solutions. b.liv is the only skin care brand in the over-the-counter market to have undergone trials and testing in more than 200 professional skin care centers prior to placement in the retail market. Therefore, you will get the same treatment at home similar to those available in professional skin care centers.

14 days money-back guarantee
b.liv offers a 14 days money-back guarantee, an unconventional policy to prove our strong faith and trust in our brand. This assurance is also a way to show our sincerity and honor our promise of quality.

multiple delivery system
Each b.liv product features a "multiple delivery system" which efficiently releases ingredients based on the skin's needs, as and when required. Employing a unique bio-formulated technology, this ensures proper retention and utilization of ingredients within cells.
where are we?
at the very core of our principle is our belief that healthy skin begins with healthy pores.

b.liv aims to bring its pore management solution and share knowledge with the masses. Today, b.liv is a favorite in Hong Kong, Malaysia, Singapore, China, and many more countries.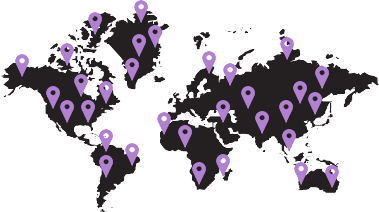 history
2016
flagship counter at Eslite Shanghai, China
2015
launched in Taiwan
market survey conducted - 89% of users said that b.liv's Off With Those Heads clears blackheads and whiteheads painlessly in 14 days.
2014
launched in Indonesia
2013
#1 favorite brand!
blackheads remover at retailer's outlets
2011
introduce japan silk mask range
2010
global e-commerce website began
2009
b.liv, is born
world's first salon-formulated and tested brand, b.liv, is born. Launched in Malaysia, Singapore, Hong Kong and Macau.
awards
2015
Malaysia
CLEO Beauty Hall of Fame
Best Sheet Mask (glow & glory)
2015
Singapore
CLEO Clear Skin Awards
for oily skin (squeaky clean)
CLEO Guy Stuff Awards
for the Metrosexuals
- Most Hydrating Face Mask (glow & glory)
Cosmopolitan Beauty Grand Prix
Best Mask - Dry Skin (glow & glory)
2014
Malaysia
Trofi Cantik Lisa 2014

Cecair Hidrasi Tinggi Pilihan
(hyaluronic original)
Gel Penyingkir Bintik Hitam Pilihan
(off with those heads)

CLEO Beauty Hall of Fame

Best hydrating mask under Skin Smart
(deluge me)
Best Mask under It's a Man's World
(absolute matte)
2014
Singapore
CLEO Guy-stuff Award
Best Moisturizer for Oily Skin
(soothe and matte)
CLEO Beauty Hall of Fame
Best oil-free moisturizer
(soothe and matte)
2014
Hong Kong
East Weekly Beauty Award
Best Blackhead Remover
(off with those heads)
Fashion and Beauty OL
Best Blackhead Remover
(off with those heads)
2013
Malaysia
Queens Citte Beauty Award
Cleanse Nominee
(glow & shine)
ViVi Cite Beauty Award
Oil Control + Pore Care Top 3
(off with those heads)
2013
Singapore
Cosmo Beauty Grand Prix Award
Best Anti Aging Mask
(knock off age)
2012
Seventeen Beauty Awards
Best Blackheads Remover
(off with those heads)
2010
CLEO Beauty Hall of Fame Awards
Malaysia
Best Mask for Acne & Blemish (kick spots out)
Singapore
Most Lightweight Moisturizer (quench me)